REVIEWS OF our new album World on fire
October 23, 2018
Omnesia's full-length debut album hits high, low notes, and many in between
By Tal Ariel,  Producer and Composer
Once upon a time, when I was a bandleader myself, a producer friend told me that I had to decide on a genre for the band. And it had to be a well known and understood term. Meaning,  "Fronk", the term I created combining funk and rock, would not fly. I've struggled with this concept ever since with my own music, and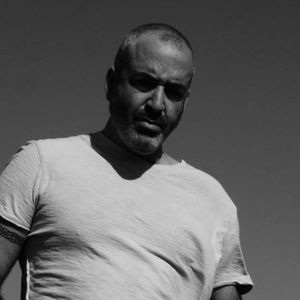 I've run into a similar dilemma with Omnesia's new album, "World On Fire". And I mean that as a compliment because it's a refreshing change fromcurrent musical trends that tend to follow a narrow spectrum of musical possibilities. Personally,I don't need music to neatly fit into any single category. And in that sense, "World On Fire" is aworthwhile sonic exploration, occasionally unfocused, but more often satisfying, withinnumerable bits of ear candy newly discovered upon repeat listens.
The glue in World On Fire is exquisite singer Medella Kingston, whose mesmerizing andhaunting voice, is reminiscent of Victoria Legrand of Beach House fame. The lyrics areprovocative, sexy, sad, clever and pretty damn snarky.

In "Sex Bot", enveloped in a crunchy yet lush instrumental arrangement, Kingston sings of  "Women's body parts, shiny shiny man-made sex slaves". In "Live Each Day", which has a bit of an early Rush feel, she pleads with us, "Get up, get on, get off". On the song "Here", she imparts important worldly knowledge in, "It's a big bad beautiful world, my dear...everything's better when you touch me here". I desperately needed that advice when I was in high school.On the song "Sin", Kingston takes a more vulnerable approach, exposing her pain as she laments:
I don't know how I ever found my wings
Born in the dark, sheltering my star
Growing up amidst big broken things
Down on my knees playing my part
I never thought that Nancy Sinatra's 1966 hit "These Boots Are Made For Walking" needed to be covered. I was wrong. Omnesia's version is pure joy, and is definitely one of the highlights of the album. Of course Medella Kingston had to put her unique stamp on it, elucidating that," You're gonna love it like the piece of shit you are".
Omnesia is not afraid to entertain grand theatrical notions. "Giant Giant" truly delivers on its title with killer verses, and an epic cinematic feel. The title track "World On Fire" also comes throughwith a powerful pop chorus and lavish arrangement. On the other hand, the "everything but the kitchen sink" approach can also hurt an otherwise great song. This is the case with the song "System. It's a shame because the chorus is quite beautiful and catchy, yet the occasionally chaotic form and RHCP-esque bridge throw me off a bit.
"Electric" and "Galaxy Girl" are both really fun tracks with danceable grooves and tongue in cheek lyrics. Somehow they remind of Phish and 80s workout videos...both of which have played seminal roles in my younger years.
Overall, I commend Omnesia for its broad ambitious vision. "World On Fire" is elaborate and thoughtful, without trying to be perfect. The album is unpredictable, uncompromising, unapologetic, and truly unusual. Exactly what genre "World On Fire" falls under is not clear to me. I'm glad I don't have to make that decision.

Learn more about Tal Ariel here:
 www.talariel.com  www.soundcloud.com/talariel  www.maxparkmusic.com
October 17, 2018
"World on Fire"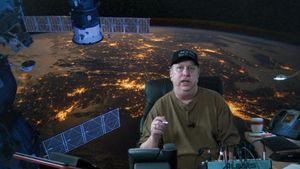 Review by Richard S. Scouler / Rick Redrock
Omnesia… Just saying the name makes the mind wonder…. Listening to Omnesia's new album "World on Fire" takes me back to the streets of Hollywood during the 1980s, when creativity literally oozed from the clubs and studios that dotted Sunset, Hollywood and Santa Monica Blvds.
The unique mix of high-energy instrumental work, and the sultry, almost erotic vocals of lead singer Medella Kingston, provides the listener with a unique and memorable aural experience.  
Creative genius "M2" fills in all the musical gaps with his superb guitar and synthesizer talents, while maintaining a rhythmic propulsion with his dance floor beats and heavy grooves.
If you are looking for something new, something different, something exciting for your ears, I strongly suggest you check out Omnesia's latest album release – "World on Fire".  
President and Founder at Redrock Productions. Composer, audio and video engineer
October 11, 2018
A band that will challenge your senses and keep you enthralled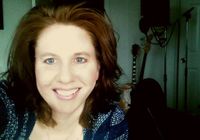 Lisa Caterbone, Singer-Songwriter & Musical Enthusiast
"Omnesia's "World on Fire" album is an energetic, daring, sexy and thought provoking musical compilation that will draw you in. Layered with vocal harmonies and sensual grooves, it's tough not to find a song that will move you.
"Sexbot" is a great opening track that definitely sets the tone for this band's clever lyric and unique production. "Violet" is a catchy song that touches on a relationship that ended too soon. "Memories" shines with haunting sounds of vocals overlapping each other with the message of remembering a loved one. "Electric" is a high energy track that will have you on the dance floor letting go of all your inhibitions.  Add to all of that, a few surprising tracks that bring old familiar favorites "These Boots Are Made for Walkin'" and "Running Up That Hill" into a new light. Both are cleverly re-done with a modern production that still retains the beauty of the original melodies and grooves.
When you are wanting to listen to a band that will challenge your senses and keep you enthralled, grab your headphones and turn on Omnesia.
OCTOBER 9, 2018
Review by Cirdec Songs, Music for Eclectic Ears...
The band's energy radiates throughout World on Fire's 14 tracks..
By Cedric Hendrix, ecletic music author, blogger and misicologist
Electronic-oriented dance pop is not one of my normal musical starting points. But every now and then, a band gets through and captures my attention. Omnesia is one of those bands. 
In the spirit of Eurhythmics, Garbage, and Pet Shop Boys, Omnesia brings forth "World on Fire," out October 5. Vocalist Medella Kingston and multi-instrumentalist M2 create a sound best described as a "throw-forward" rather than the opposite, using their influences to spring their music into the future while still paying deep respect to those who came before them.
In addition to covering artists as diverse (yet somehow connected) as Kate Bush and Nancy Sinatra, Omnesia brings forth a batch of original sounds sure to influence any who give the music ears. The band's energy radiates throughout World on Fire's 14 tracks, creating a sound both worthy of deconstruction and capable of getting hips a-swaying. The listener can take the time to analyze what is being heard, or throw cares to the wind and let the music simply take over. 
Omnesia's brilliant knack for video production also make them just as enjoyable visually. Kingston and M2 clearly enjoy what they do, and are eager to pass that feeling along to their listeners. 
It's not just the World that's on fire. Omnesia is smoldering along nicely, too. 
-------------------
Follow Cedric's writing @ 
Cirdec Songs and buy his new book
October 5, 2018

Omnesia are setting the World On Fire
Omnesia comes from Oakland, California but there are no warm and sunny beaches in the music they are creating. Instead, there's a colder, more personal and introvert interpretation of synth rock music that's not afraid to be both melancholic and danceable. Omnesia is a duo with Medella Kingston handling vocals, lyrics and writing alongside M2 who's in charge of guitars, synths, programming and pretty much everything else. With a bunch of guest artists, the duo has recorded a lengthy album that does manage to keep things interesting for the whole 14 tracks.
What we really like about Omnesia and their 'World On Fire' is that they never stay in the same place. Some of the pieces are more drifting and ambient, others are fast, beats are persistent and offer a solid base for a ton of synth layers, beautiful or mean guitars and Medella's unobtrusive but memorable vocals. If you feel slightly mad at the world but also want to sad-dance a bit keep an eye for this album. It officially releases on October 5th and we're more than glad we had the chance to give it a spin. Somehow it kept raining outside throughout the whole record. Omnesia, that moody weather is on you!